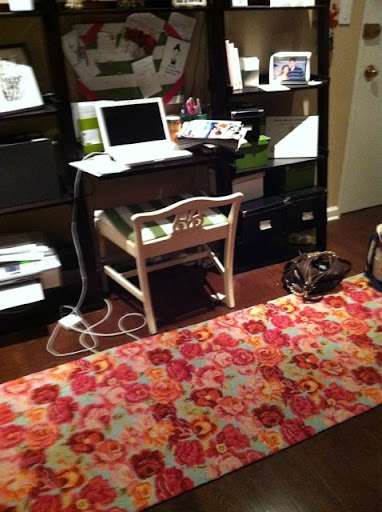 Today is the one year anniversary of my settlement date!
I cannot believe I've owed this place that long. It feels both infinitely longer and as if it were just yesterday. I have been through so many changes and put such love, sweat, crafting, tears, and hard work into my condo.
I think one of the greatest lessons I've learned having this place is that building a home takes time and you have to accept that fact. I've found it difficult to hold back when wanting to completely furnish and finish my place but come to love the treasures I gain by waiting. A home is ever-growing and after the changes that have occurred in the past year I cannot wait to see where I have taken this place to next year!
Thank you all for your love and support.
(oh and isn't it great that
the rug
I've been waiting for arrived today?!?! sorry about the lousy iphone pic, will post on it later)